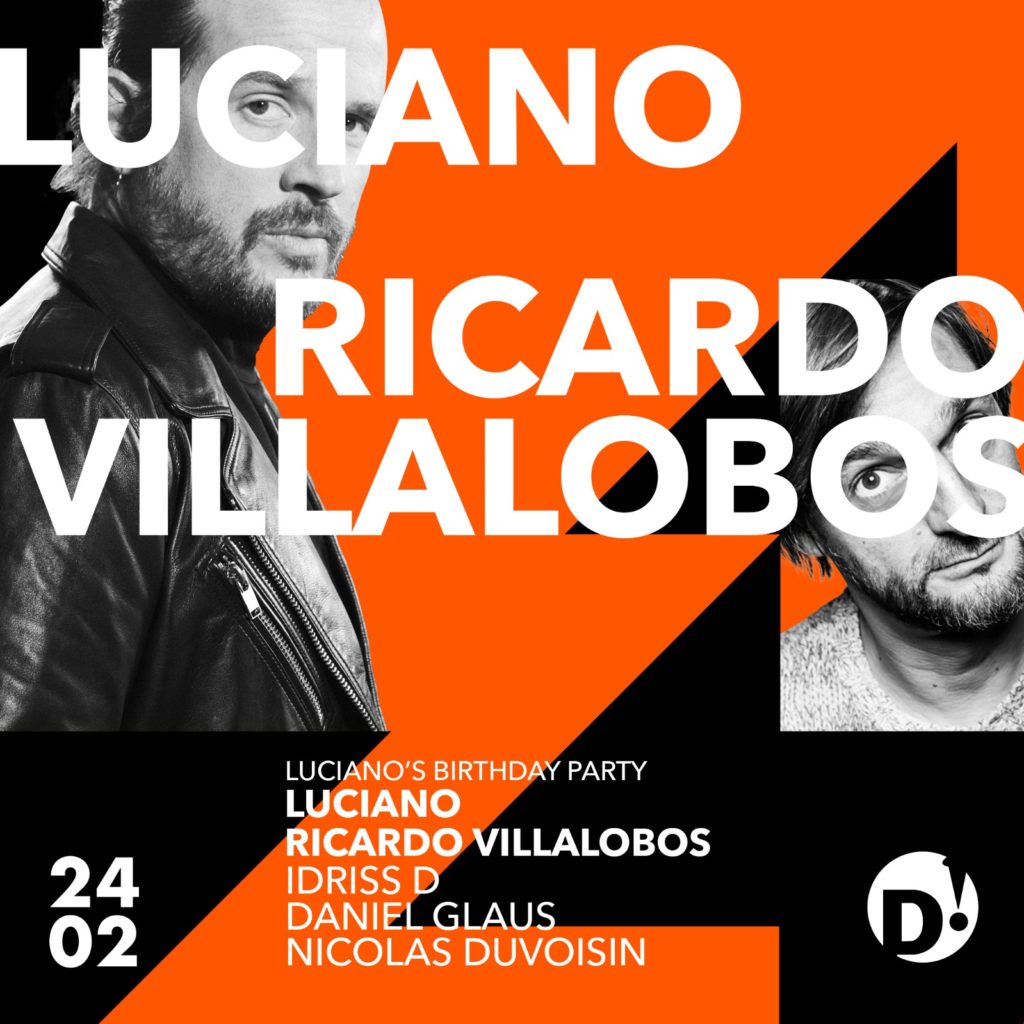 Our national hero Luciano arrives at the D! Club to celebrate his birthday! And for the party to be memorable, he invites his friend of always, Ricardo Villalobos!
During several seasons, Luciano has given the rhythm to Ibiza, winner several times of the Dj Awards as best Tech House Dj. Founder of the Cadenza label, producer of many successes, he allowed the emergence of a new house and many other artists signed on the label.
Inexhaustible creative, Ricardo Villalobos is an outstanding and unique artist. His music and talent are recognized beyond the borders of the electronic music scene with his tracks ranging from 10 minutes to half an hour, his reinterpretations of jazz works and his unique dj's vinyl sets!
Feliz cumpleaños Luciano!
_________________________________________________________________________________________
Notre héros national Luciano débarque au D! Club pour fêter son anniversaire!
Et pour que la fête soit mémorable, il invite a ses côtés son ami de toujours, Ricardo Villalobos!
Durant plusieurs saisons, Luciano a donné la cadence à Ibiza, lauréat à plusieurs reprises des Dj Awards comme meilleur Dj Tech House. Fondateur du label Cadenza, producteurs de nombreux succès, il a permis l'éclosion d'une nouvelle house et de nombreux autres artistes signés sur le label.
Créatif inépuisable, Ricardo Villalobos est un artiste hors pair et unique. Sa musique et son talent sont reconnus au-delà des frontières de la scène musicale électronique avec ses morceaux allant d'une durée de 10 minutes à une demi-heure, ses réinterpretations d'oeuvres de jazz et ses dj's sets vinyls unique!
Feliz cumpleaños Luciano!